Good food at the table d'hôtes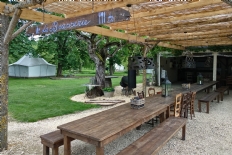 Covered long tables under the vines on the terrace of the Brasserie .. Treat yourself to a real holiday and enjoy the table d'hôtes!
Table d'hôtes
Table d'hôtes stands for joining the host and hostess. Don and Brigitte cook a delicious meal several times a week. Brigitte is known for its delicious fresh soups and desserts to lick your fingers.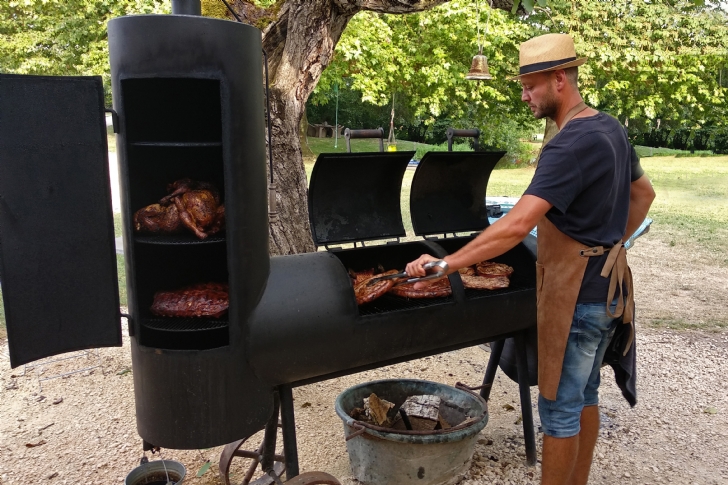 If it starts to smell wonderful at Domaine Ramonjavel you can be sure that Don has ignited his great pride; his super smoker, whom we called Brutus because of his size. Guaranteed that you enjoy a delicious, tender piece of meat or fish.
Pizza and fries with chicken
Once a week we hold a pizza buffet, and we also make fries with chicken.
Food market
Certainly not to be missed are the food markets for which the Lot et Garonne is so famous. On Tuesdays in Laparade and on Thursdays in Fongrave. Typically French cosiness. There is no table d'hôtes on those days.