Glamping in the natur of the Lot et Garonne
A small, child friendly camping.
We are the family van der Linden, we like it that you visit our website and wish you a warm welcome!

In the middle of the valley of the Lot lies Domaine Ramonjavel: Bed and Breakfast and tent hotel.
Our glamping offers you the charm of the camping with the luxury from home. Hidden between the corn and sunflowerfields we have a small (children's) paradise.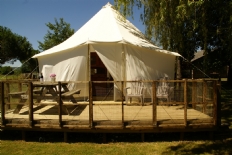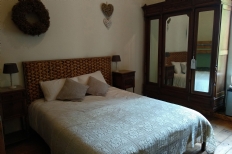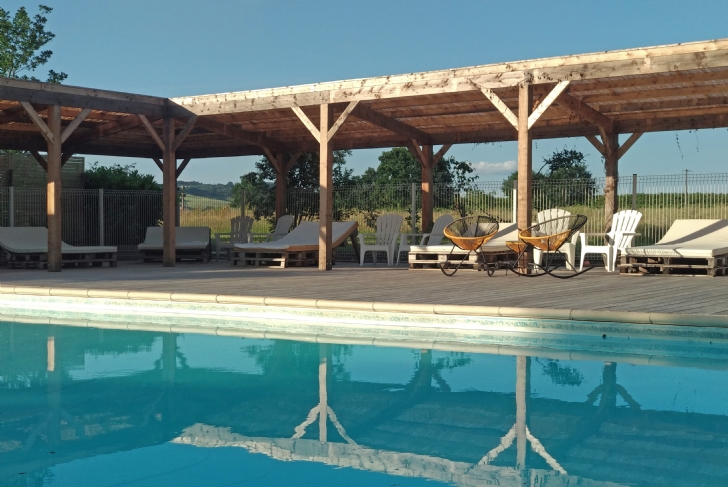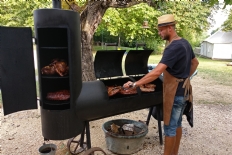 You have with us the posibility to stay in a completly decorated luxury tent or in one of our guestrooms (bed and breakfast). On our small, car free camping is for everybody a lot to do and experience. The children enjoy themself in the playground, the petting zoo or when it is to hot outside in the play barn, while the parents look at them from the terrace and have a lot of fun with each other.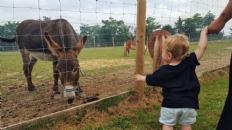 Take a look on our website and discover why it is a great vacation spot in the pre and after-season for toddlers and preschoolers and during the schoolvactions also for the older children. .
We would like to meet you...!
Don, Brigitte, Iris, Maran & Kira.