New at Domaine Ramonjavel:
Unique own design
The Lodgetent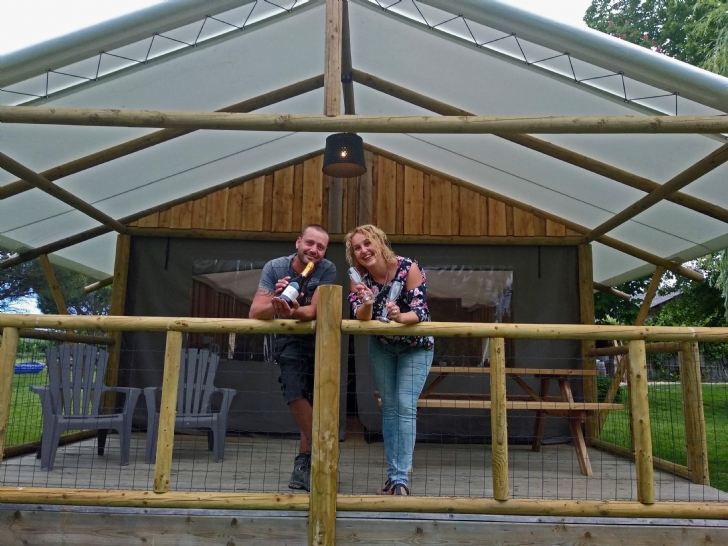 After many hours of planning, measuring and drawing together, the Lodgetent was created. With the drawing along the sailmaker, we ordered a truck of wood and we were able to get started. It was quite a challenge but it worked out and we are very proud of it !!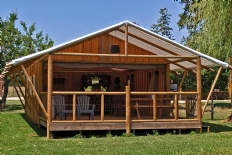 The tent with walls of Douglas wooden shell parts and a frame of robust round posts makes itself unique in its kind! The roof consists of two layers, which ensures perfect insulation.
With a size of 10x5m. the Luxe Lodge is very spacious.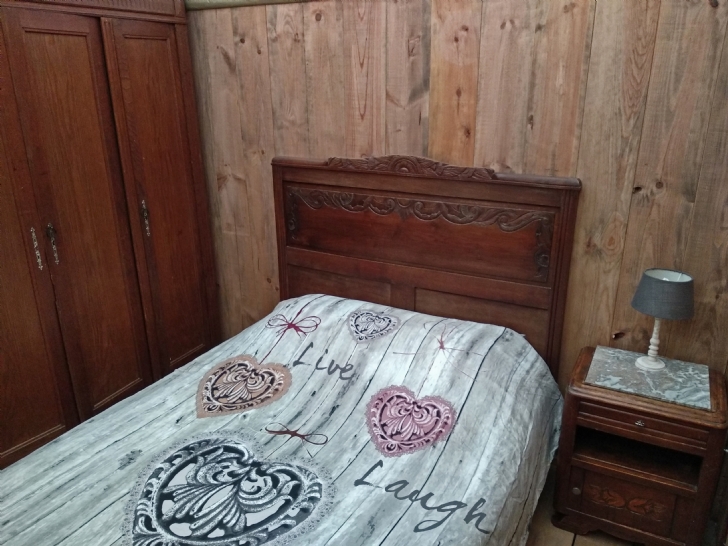 It is classified with two bedrooms of 2.5x3.5 m. one is furnished with a double bed and linen cupboard and one with a bunk bed and chest of drawers. Of course there is enough space to place one or two more beds.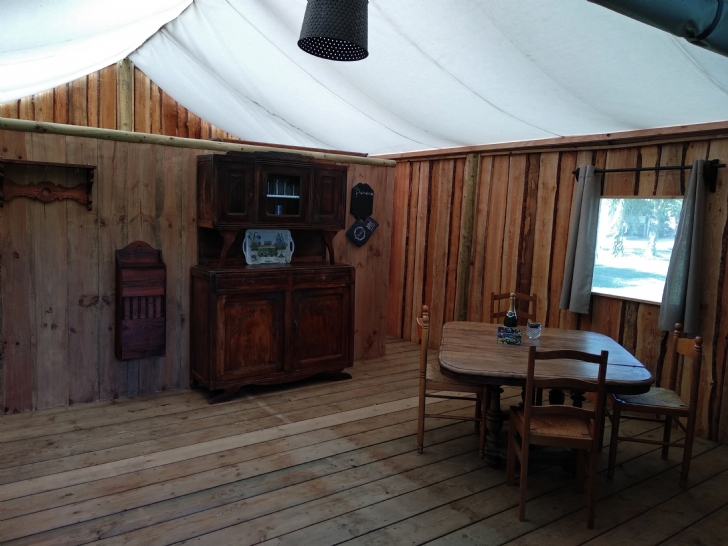 The living area of 3.5x5m. is furnished with a cozy flea sideboard and dining area which creates the typical French atmosphere.
With the wonderful southern French climate, nothing is more fun than cooking outside, so you can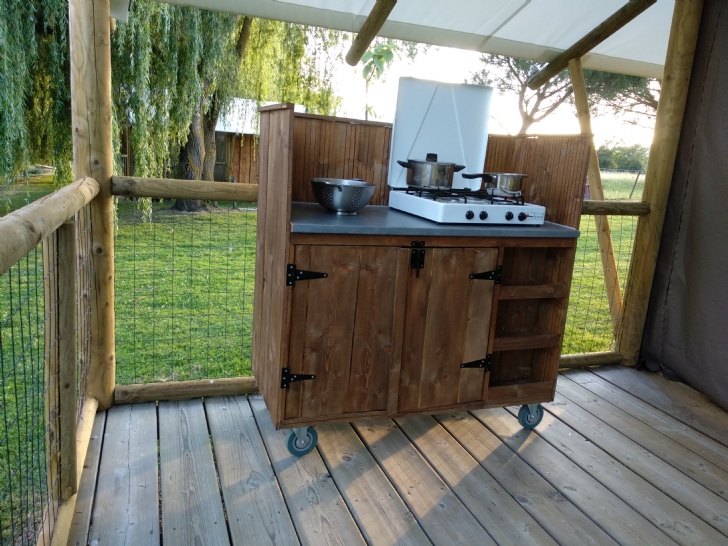 move the mobile kitchen outside. Enjoy with the whole family on the spacious, fully covered terrace with of course a lockable fence around the deck for the safety of the little ones.

The front is equipped with luxury canvas that can be opened over the entire width so that you will experience the ultimate outdoor life.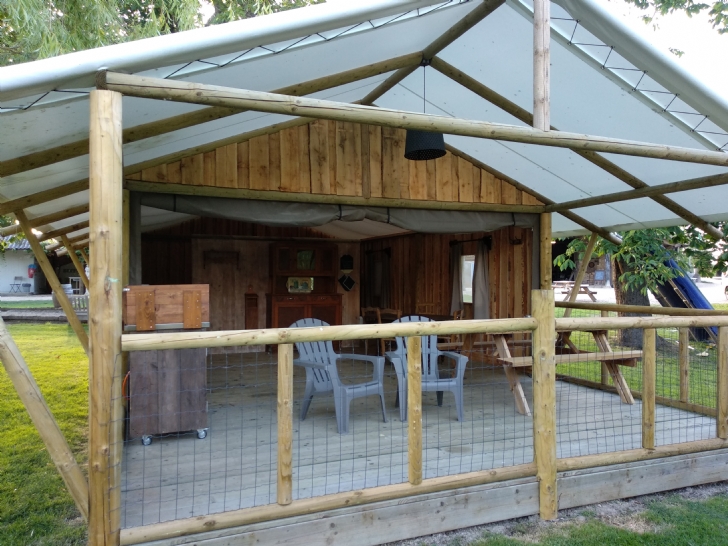 Because the Luxe Lodge can remain standing all year round, we can refine the stylish Ramonjavel atmosphere; small, atmospheric French details that will make everyone feel at home!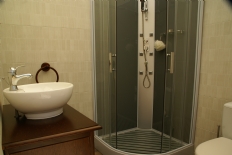 Of course every Luxury Lodge has its own bathroom with shower, sink and toilet within a short walking distance