What to do on Domaine Ramonjavel
At Ramonjavel it's always cosy. We regularly organise a fun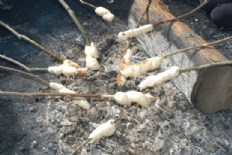 activity. Think for example of a bowling alley or kubb tournament, baking bread on the fire, listening of a story by the campfire, game of boating ... more don't we tell you though.
For everyone is something to do
The children will not get bored. While parents read a book, children can have fun in the little boat in front of the tent, with a homemade fishing rod catch crayfish, or a cross over with the raft. They can have fun in the play barn or in the playground. Or just cuddle with the animals. In the morning they can help to feed the animals and pick up the fresh eggs from the chickens. And maybe we sometimes sneak the fence open for our animal friends so they can walk around here.
Also without children you've a nice stay with us, enjoy the silence and the nature. It's wonderful to completely relax or Sportive.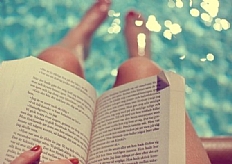 Cycling, hiking, running, canoeing, golf, horse riding etc. all belong to the possibilities.Of course you can enjoy a refreshing dip in our pool or immerse yourself to cool down. The sun loungers on the terrace are ready to relaxing, reading a book or dozing in the Sun.

Our garden is beautifull. Upon arrival, the first thing you notice are the two large plane trees of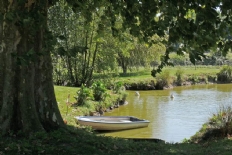 more than 100 years old. If you look a little further you will see the lake where many species of fish swimming. Also the ducks and gees in the beautiful piece of nature. Against the dusk you discover that more animals have taken up residence and you hear the conversation of the frogs singing.There are several shaded seating areas and spots to enjoy the peace and nature.